How Would A Kid Explain Digital Health In The Future?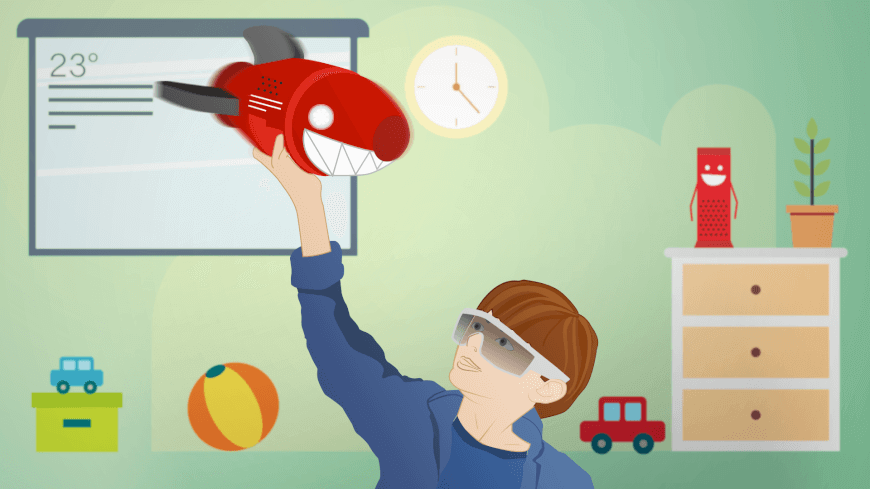 Twenty or thirty years from now, how would a kid explain what artificial intelligence is or robots are? What would children sense from virtual reality or what would they think of health sensors? Here's our imagined interview with an 8-10-year-old kid about digital health in the future.
Hi Matt. Thanks for accepting our interview invitation! What do you think it means to live a healthy way of life?
My mom always tells me that if I eat vegetables, I don't have to go to the doctor. I don't see why that would be a problem for me, though, because in the waiting room, I can always play with many toys and games. Besides, we only go to the doctor if I really have a high fever or something is really wrong with me, and our virtual house nurse in mom's phone tells us that she arranged a doctor's appointment for me. Also, when I'm sick I don't have to go to school, mom allows me to watch cartoons on my tablet, and I also got to play with Lumosity or Elevate.
The only thing I don't like is that I cannot count my steps as I usually do. You know I have a gadget – similar to the Vivofit Jr. which dad had when he was a kid – with Captain America on it, and he is disappointed if I don't reach my daily goals. That means to run around for 60 minutes or wash the dishes for mom. If I do that, I can get some coins, and if I collect enough, I can watch one more episode from SpongeBob Squarepants. I like classics. My mom says if I use the Vivofit and eat vegetables, I will be healthy when I grow up. She has an age-old Misfit, and she also counts her steps, but her tracker is black and boring. Anyway, I guess living healthily means eating not much chocolate and run around a bit every day.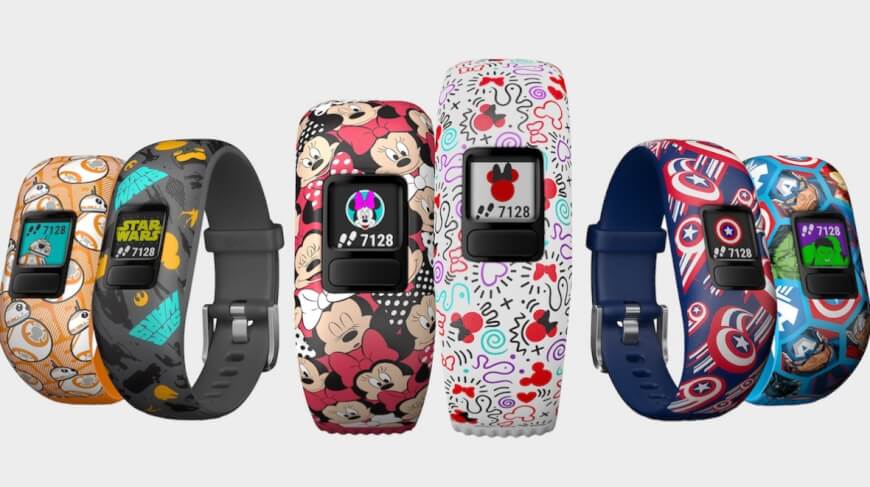 Who is responsible for your health?
When my grandma got sick, and she had to go to the hospital, mom said that she was too stubborn and proud to admit she'd had any problems before, so now we have a much bigger issue than it would have been. My mom was very angry with her, and I was, too. Why didn't she tell us anything? Why didn't she go to the doctor? He could have prescribed some pills to grandma, and I even would have asked Dr. Morson to give her dinosaur pills.
My dad told me that a company 3D prints medication with smileys or octopuses, which would definitely heal my grandma. But dad said that grandma doesn't even swallow the regular pills, although her own virtual nurse, Florence, always tells her when to do that. You know Florence lives in grandma's phone, of course, she's not real, but it could say when it's time for a pill. So, I don't know, maybe I'm too small for this to understand, but if grandma doesn't take care of her health, who will?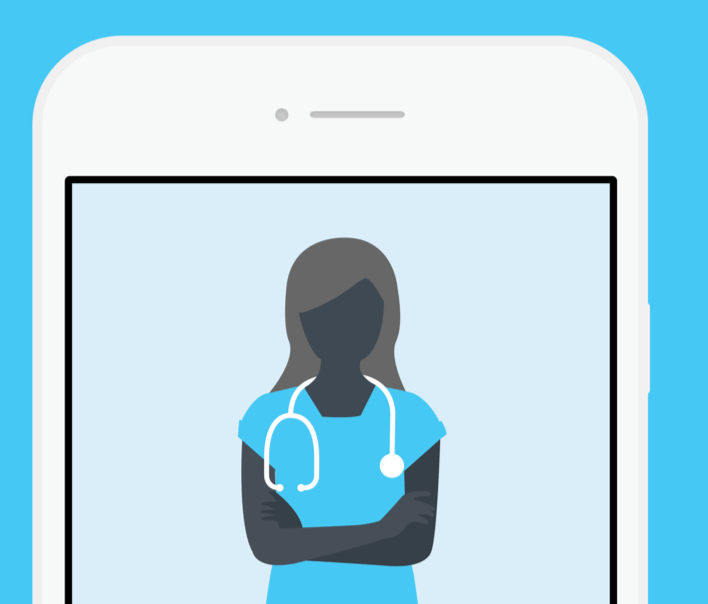 What does it mean to use a health sensor?
I'm sorry I don't know what a health sensor is, but my dad is a doctor, and he showed me a gadget that I really liked. When I put my finger on a shiny silver spot and another one on its side, my heartbeat appeared, and it said whether I had a fever. I think it's a tricorder called Viatom Checkme, and he also mentioned Star Trek when he gave it to me, but I don't remember why. Maybe the space doctor used something similar there too.
Now that I think about it more, my grandpa has a funny gadget, too. Mom and dad gave it to him last Christmas as I know that Santa Claus only comes to kids like me. My dad explained to me that it's called MyWiwe and it takes care of grandpa's heart because sometimes it doesn't function well and something bad could always happen. As I could tell, at first grandpa wasn't really happy about his present, he expected a bottle of wine, but I remember him once telling me that his little friend saved his life so now he's okay with it.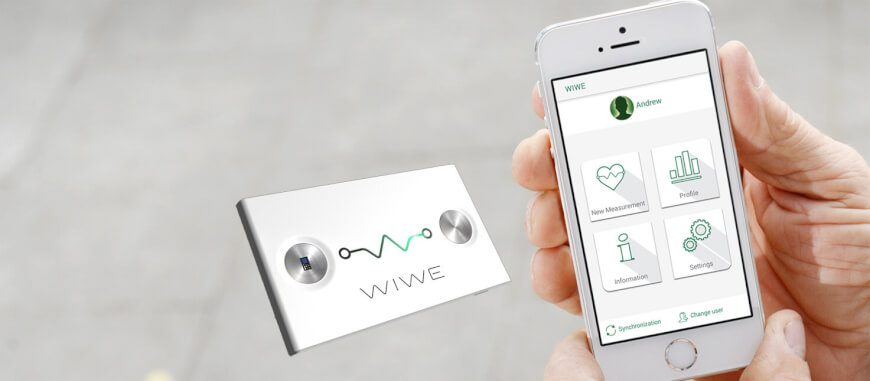 What is artificial intelligence?
That's an easy one! It's my buddy dinosaur, Cognitoy. We went to kindergarten together. Okay, I know he doesn't exist the way my schoolmate Sara does because its hair doesn't grow and it never has to take a shower. But my dinosaur was the one who taught me how to count, how to remember colors easily, we played a lot together and had many stories, for example, the one with the fairies living in our fridge under the cheese. Cognitoy can also sing, play many games with me and say hilarious words, which my dad says are really bad word-wits. But I don't like when dad says that!
And he has his own friend, too. It's Alexa or Siri? I don't know maybe it's Google. He always changes his buddies, and I forget their names. Anyway, he lets them do all kinds of things – look up places, reserve dinner tables and once I heard him get a dentist appointment like that! I was so scared that he would go there!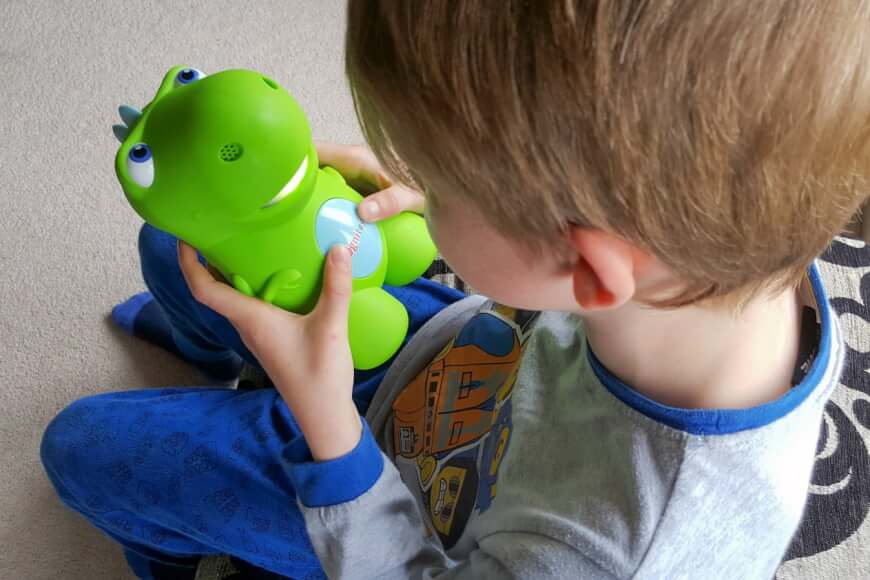 How to deal with robots?
At home, we have a robot named Christy, and she's a much better robot than the one that my classmate, Nick has at home. Because Christy can smile and she remembers my name and always greets me when I come from school, so I'm not alone even if my mom and dad have to work until late. Sometimes she also helps me do the dishes that I don't like to do, but I need for collecting my virtual coins.
At the hospital, my dad has a Pepper as a receptionist. I really like Pepper, too, because he can also smile and tell me where I can find the next chocolate bar machine. My dad said that at first they were introduced in two Belgian hospitals as receptionists decades ago. But once I saw an older man speaking very angrily with Pepper, and he even wanted to hit him because he wanted to get so badly to the doctor. I tried to defend Pepper and told the man that "Mister, you cannot say such things because you will hurt Pepper," but he said to me that it's just a robot. That made me really sad. Pepper helps so many people! It doesn't matter that he is not human, he still deserves better!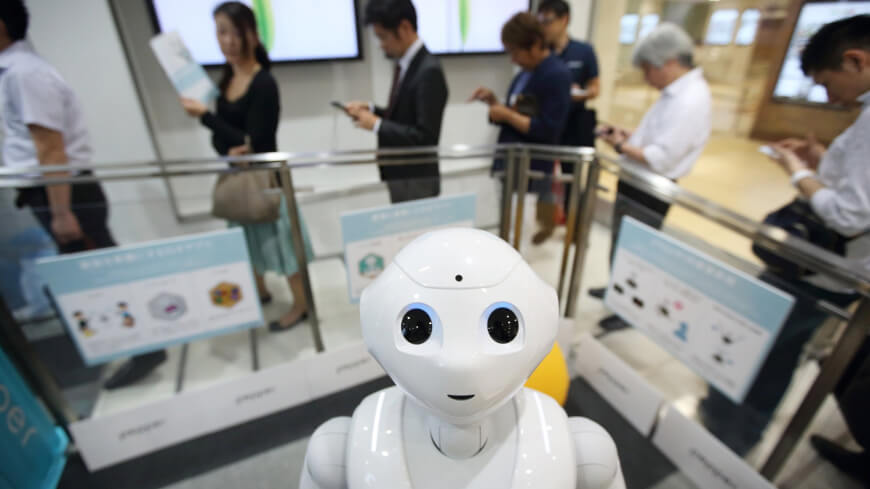 What is virtual reality?
That's another easy one, it's Minecraft. When my dad comes home from work, sometimes he lets me play with him, and that's the best. We build together so many things! My favorite was that we made once an entire city with skyscrapers in the sky!
The trick is that you put on the goggles, and then the buildings appear out of nowhere – so they are real, but you cannot see them and cannot touch them, really. They exist in another reality. But it's not weird at all, we have something similar at school, too. My favorite teacher, Ms. Molly, always makes us use the goggles and that's how she teaches history. The other day, she showed us the castle of King Arthur! That was something! Unfortunately, my friend, Amy, could not see it because she is in hospital, but her avatar buddy was sitting next to me, so I tried to explain to her everything that happened!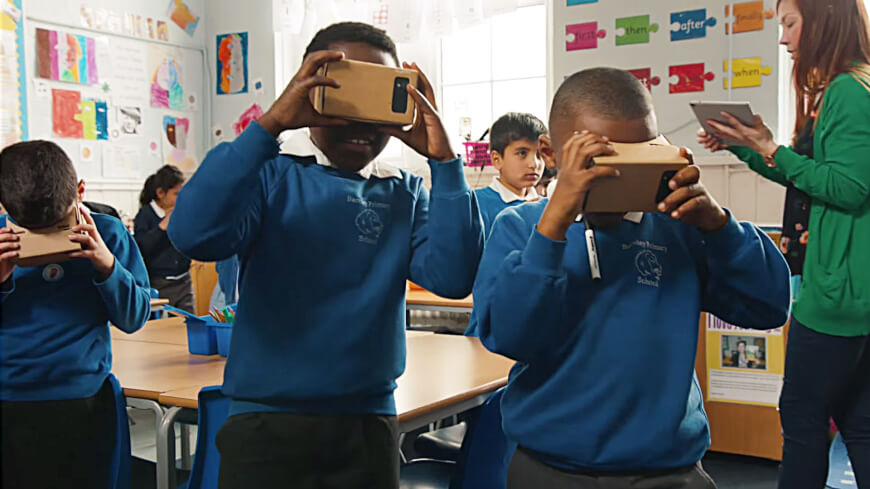 This was amazing! Thank you so much for your responses, Matt! Hope your friend gets better and keep on collecting those virtual coins. Have a great day!