Is Crowdfunding The Grim Future of Health Insurance?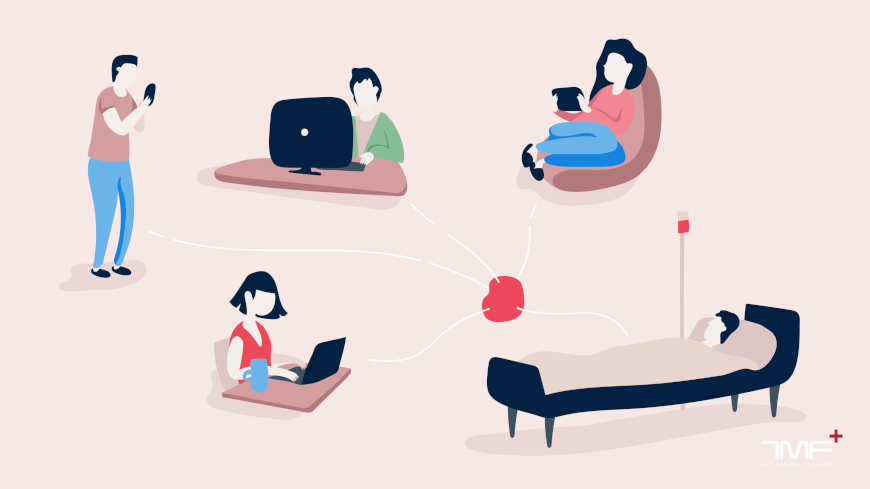 A growing number of people, mostly Americans, are forced to use crowdfunding sites to ask for money to cover medical expenses. While in many cases, the option is a potential source of hope binding people together for a good cause that would otherwise be lost due to financial reasons, the phenomenon also shows the desperate state of a healthcare system where victims of terrible illnesses have to "commodify" themselves on online donation forums. Should it stay that way? Should we fear for a dark future of health insurance in some parts of the world?
The patchwork called crowdfunding
Kickstarter, GoFundMe, Indiegogo, Crowdcube or FundRazr – crowdfunding platforms, which help finance an unimaginably broad range of projects from innovative solutions such as the ZapBox mixed reality headset and content as well as the guy raising money for his potato salad. According to Massolution (2015), a US research firm, there are over 1250 crowdfunding platforms around the world, having raised $16.2 billion in 2014, up 167% from $6.1 billion the previous year – and the sum is continuously going upwards. This progress is generated from growing uptake in North America and Europe as well as significant growth in Asia.
The method of crowdfunding is appealing and straightforward: the project initiator kicks off an idea on a platform which transmits the message to the potential funders. Depending on the packaging of the concept, which presumes digital literacy and marketing skills, and the broader social network of the fundraiser, the project gets funded to a certain extent in a specific scheme.
In the case of personal causes, the founders of GoFundMe, the sector leader, initially envisaged helping users pay for holidays and weddings, The Financial Times notes in its article. But by 2009, they began to notice people were using the site more to cope with crises, including medical emergencies.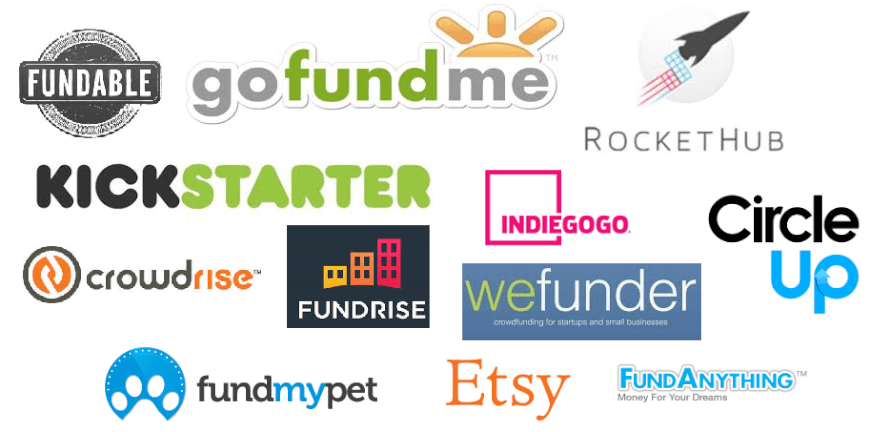 Crowdfunding – Band-Aid for cancer?
After a while, crowdfunding websites started to take notice of the growing numbers of medical campaigns. Although the genre shows up to a larger and larger extent also in the UK, Australia or Canada, in countries with public healthcare systems, these fundraising projects generally aim for financing treatments outside of the national care schemes' scope.
However, in the US, where healthcare coverage does not come as general and natural for everyone, any injury or severe illness can wreck entire families. The Financial Times noted that the average cost of hospital stays for cancer patients in 2015 was $31,390, according to government figures — about half that year's median household income. More than a quarter of adults in the US reported that they or someone in their household had trouble paying their medical bills over the previous year, according to a 2016 Kaiser Family Foundation/New York Times survey. Moreover, medical expenses are the leading cause of bankruptcy in the United States, according to a study that indicated about 62% of personal bankruptcies in 2007 were reportedly due to medical bills, even though most of those people had insurance — up from about 46% in 2001.
No wonder that growing numbers of the American uninsured as well as people without comprehensive health insurance packages, with medical conditions going beyond their insurance limits or with high deductibles turn to crowdfunding sites out of desperation. The Financial Times says, YouCaring has helped its users raise more than $900 million since 2011, and its momentum is building, with roughly $400 million coming in over the past year. The company told FT that close to half of its 350,000 active campaigns are related to healthcare and the fastest-growing category is fundraisers for cancers. It even helped ease the burden on bankruptcies: a study published in 2014 estimated that 4% of would-be bankruptcies have been prevented by healthcare crowdfunding.
However, Dr. Ida Hellander, director of health policy for the Physicians for a National Health Program, a US nonprofit organization which advocates for universal healthcare, is saying that it's not even Band-Aid. "It shows how desperate people are, the magnitude of the crisis and the fact that the political will is not there to help people."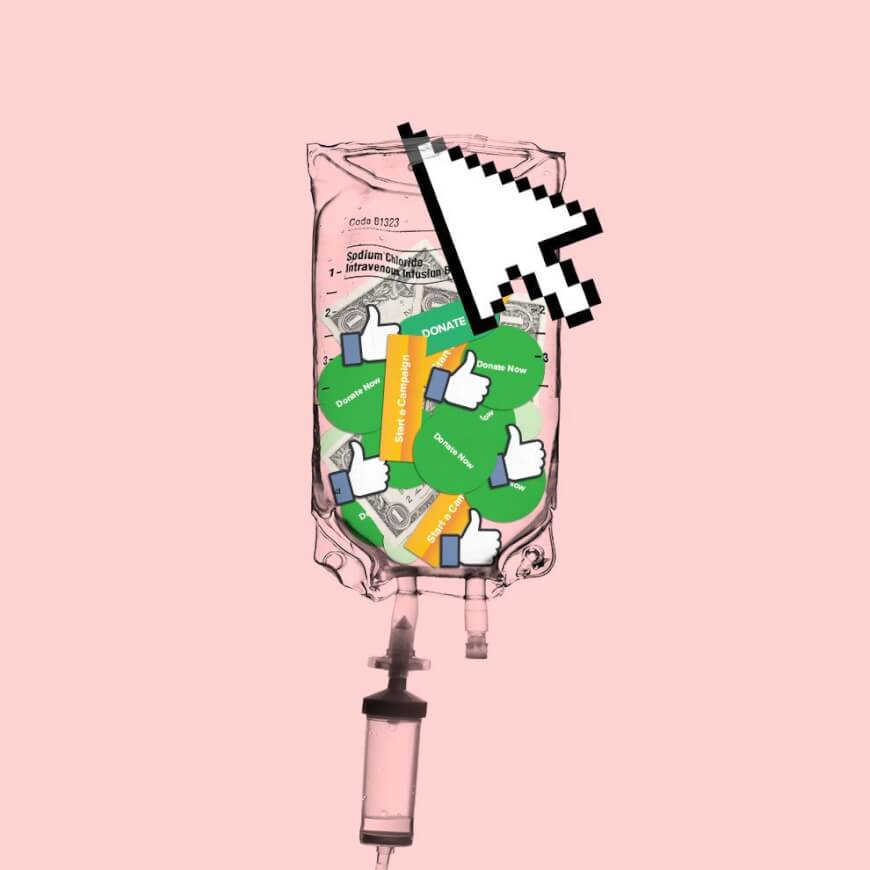 Organized begging?
Arthur Caplan, the founding director of New York University's division of medical ethics, went even further in telling HuffPost that crowdfunding is "a Band-Aid that doesn't really cover what I'll call 'hemorrhaging wounds.'" He added that it cannot be the solution to access problems in healthcare, as these platforms only offer solutions to certain people in particular cases. In fact, in 2015, Nerdwallet found that about 40 percent of crowdfunding campaigns on major platforms were medical in nature, however, only 11 percent were fully funded.
That phenomenon could go down to a wide variety of reasons. While Snyder et al. (2016) suggests that "compared to the experience people have when giving or considering donations to a large charitable organization, an individual's medical crowdfunding initiative can feel much more personal and compelling, leading to giving that would not have occurred otherwise," the downside is that people in need have to commodify their misery online. They have to tell a compelling story with which they can "ask for money" – and the peoples of the Internet will select the ones "worthy" of their attention and gratitude. While mutual aid or universal coverage provides care no matter who you are and what you are suffering from, crowdfunding is entirely contingent on the ability to craft a compelling narrative. Above mentioned Arthur Caplan even called the method "organized begging".
No matter how horrible that sounds, the dynamics of selecting the campaigns for donations show for example adverse selection as well as herding behavior. That means people with extended social networks can transmit their message to a wider audience – and if these friends and relatives also happen to be from the wealthier parts of society, the campaign might become even more successful. Thus, no matter how often you hear that online platforms are inherently egalitarian – in cases such as crowdfunding, the biases of society towards the not-so-well-off, minorities, migrants, non-English speakers, etc., who usually happen to be those who lack the resources to tell their stories the most, will reappear.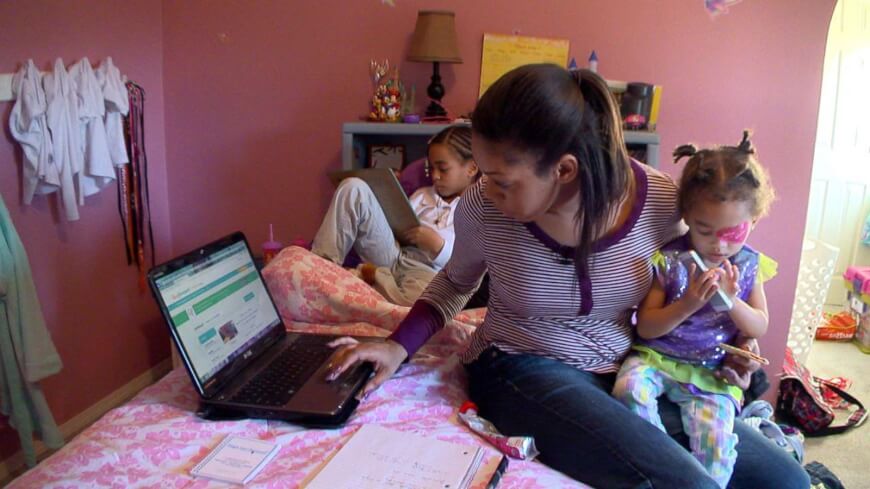 Who is worthy for help?
Not to speak about the specific nature of medical crowdfunding campaigns. While these online donation initiatives can truly organize the charitable side of people, and in many cases, it can help the elderly, disabled, children and their families live through incredible hardships, the system could appear as biased towards specific goals and specific diseases.
On the sunny side, in several cases, it successfully advocated for rare conditions. For instance, GoFundMe's largest campaign to date raised more than $2 million from over 37,000 donors around the world to support a young girl with a rare neurological condition, Sanfilippo Syndrome Type A, an autosomal recessive disease.
However, as surreal and heartbreaking to say this as it is, the most convincing campaigns are usually the ones where people struggle against diseases like cancer, genetic disorders, and other afflictions ostensibly out of the victim's control. BuzzFeedNews says that such conditions are often referred to as "faultless", while it's way harder to find backers for "blameworthy" diseases — addiction and mental health in particular — that are popularly conceived as either the fault of the victim or somehow under their control. The magazine found that there are rarely campaigns for adult heart disease, or "getting my life together as a single mom" — both are viewed as the result of "choices" instead of "needs." If there's already a hierarchy of affliction and need in society, then crowdfunding often works to exacerbate it.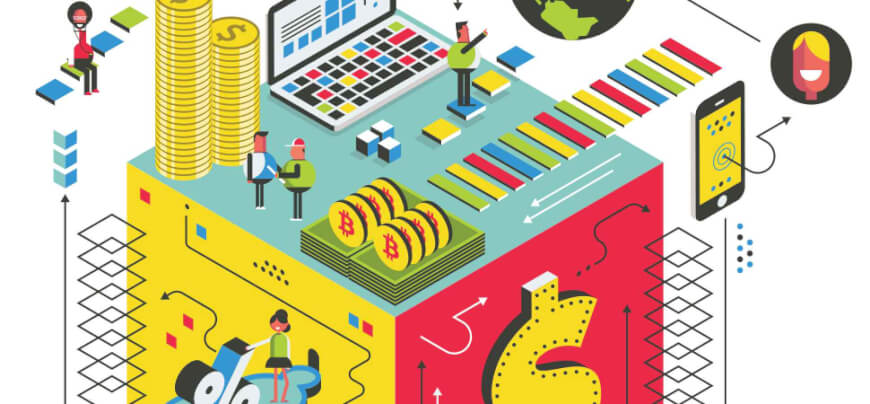 How to crowdfund your kid's medical expenses?
That's how it could happen that the above title emerged on the website, todaysparent.com, teaching worried and penniless mothers and fathers how to tell a compelling story, how to stay engaged and willing to share as much as possible delicately balancing on the sad, funny and awe-inspiring parts of the journey through healthcare towards complete healing.
For introverted people as well as people sensitive about their privacy, the procedure to put themselves or their kids on the "charity market" in front of a massive amount of people, in return for money is challenging – to say the least. Claudia Koziner, the mother of Isabella Masucci, a two-year-old toddler with brain cancer, told The Financial Times, that by launching their YouCaring campaign, they stepped over boundaries they would have never imagined – for example by telling the entire world that there's a problem they are facing. "So we've amassed a good amount of money through the YouCaring site and for that we're grateful, but should it have to be that way?", she commented. It's a heartbreakingly tricky question that she posed.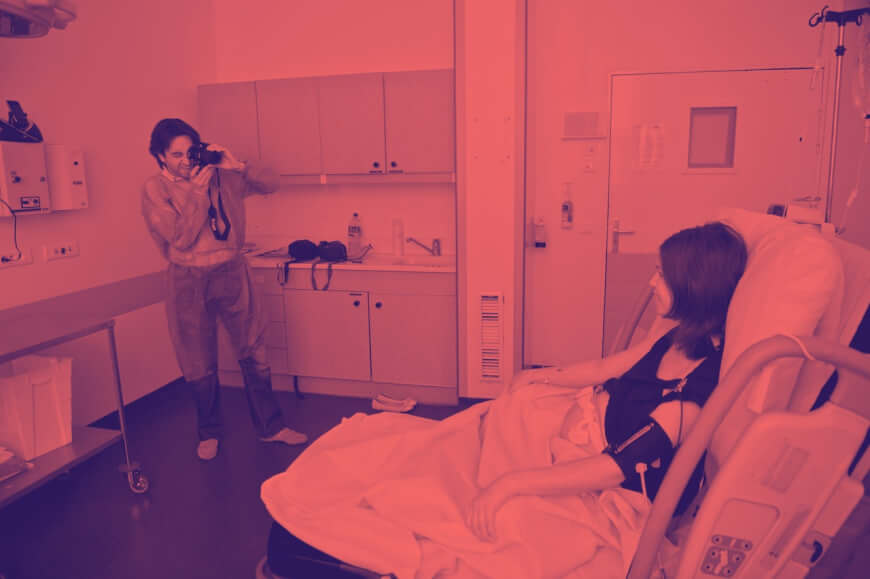 How to avoid the dystopic scenario of relying even more on crowdfunding for health?
As Vice Tonic noted, by 2026, the Congressional Budget Office estimates, 22 million people could lose their insurance. Others may be stuck with policies that are functionally worthless. It's clear that this will contribute to the boom cycle for medical crowdfunding, with more people turning to the kindness of strangers in the hope of getting out of medical debt or funding urgently needed procedures. Is there anything else to do in the long run than urge politicians to change healthcare policies and opt for broader health coverage for the US population?
What if health insurance premiums depended more on lifestyle data monitored continuously than any other factor including money? What if a healthy way of life could not only ensure in itself longevity and better chances in prevention, but also better coverage when it comes to injuries, cancer or genetic disorders.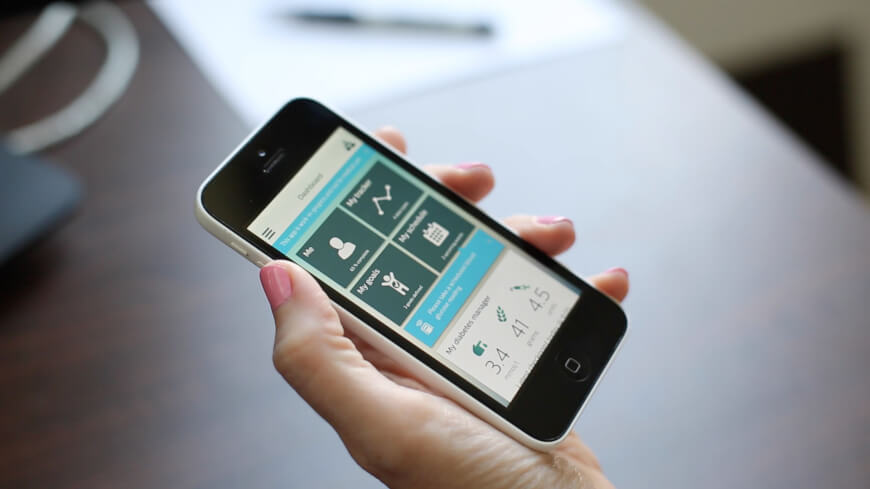 Could the solution come from health data?
In return of another type of privacy waiver – the offering of health data – compared to the need for crafting powerful narratives on crowdfunding sites, health insurance companies offered benefit packages rewarding healthy lifestyle choices and ultimately lower costs for any intervention or treatment.
As the number of wearables, trackers, and sensors skyrockets – it's predicted that 245 million wearable devices will be sold in 2019 – health insurance companies might want to leverage on that data. The process already started: Last month John Hancock announced that all of its life insurance policies would incorporate the company's Vitality Program. Under this program, customers can earn points by exercising regularly, purchasing nutritious foods, getting annual health screenings, and completing other activities. To get points for exercise, customers must share their gym records or data generated by a wearable activity tracker with the insurance company.
Oscar Health, a New York-based health insurance company with more than 40,000 users, has employed technology, design, and data to humanize healthcare since 2013. Their patients in the US get Amazon gift cards as rewards for achieving their daily goals as measured by Fitbit wearables. As a great success for the innovative health insurance start-up, in June 2017 Cleveland Clinic and Oscar announced, they are teaming up on a new health plan.
Could these new insurance schemes make up for the lack of universal health coverage substantially? Could digital health data and giving up part of our privacy eliminate the need for the use of crowdfunding and putting a healthcare story in front of a much bigger audience than health insurance companies?
It's a tough question with seemingly no right answers in the short term. Crowdfunding, while innovative in nature, cannot replace a more comprehensive solution. Just as Band-Aids cannot cure cancer.