The Future Holds Smart Habitats for People With Special Needs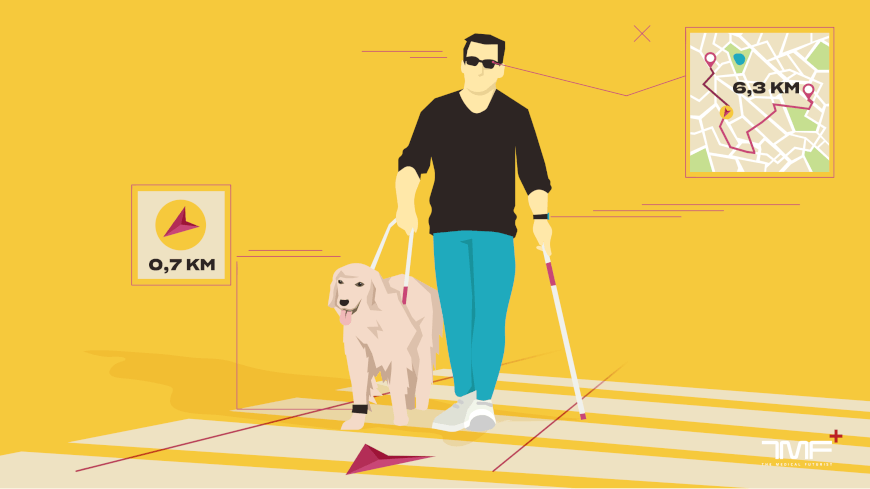 No matter whether it's about the problems of aging, vision, hearing, disabilities or other permanent conditions, modern urban environments or residential places often disregard people with special needs. Luckily, technology and smart design might offer solutions on how to make cities more accessible, more inclusive and entirely suited for everyone in the future.
Technology could support smart habitats for people's real needs
Grandmas, children, pregnant women, Filipinos, French or American people, tall, small, big, round-faced, blond, black-haired or bold – people differ in all kinds of ways, and we could go on for hours listing different characteristics which make people unique. For such a diverse patchwork of people, we need habitats just as varied. I'm sure that would be the first thought of aliens landing on Earth. (well, maybe after the question: What are those thousands of colorful elephant and unicorn-shaped balloons doing around the planet?)
And in a way, the homes where people live are indeed manifold ranging from the Inuit people's igloos through post-socialist concrete block apartments to the Yurts on the Mongolian steppes. However, looking at modern urban environments, one can get the feeling that the symmetrically planned streets with rhythmically changing street lights and motorized traffic, multi-story buildings, and stairs with only a pinch of green cannot support the everyday life of all kinds of people. Instead, inhabitants have to make great efforts to adapt to their working and living environments.
Now, what if technology could turn this around? What if innovative digital solutions could adapt the environment to fit anyone and not the other way around? We know that technology is at the forefront of offering solutions for people in need. What's more, many inventions used today as everyday objects were initially created out of necessity. For example, Pellegrino Turri, an inventor of the 19th century, developed one of the first mechanical devices that enabled his blind girlfriend to be able to write letters to him without the need to rely on a scribe to write for her. The typewriter was born, followed by the delivery of the qwerty keyboard – ever-present today, even on our touchscreen devices.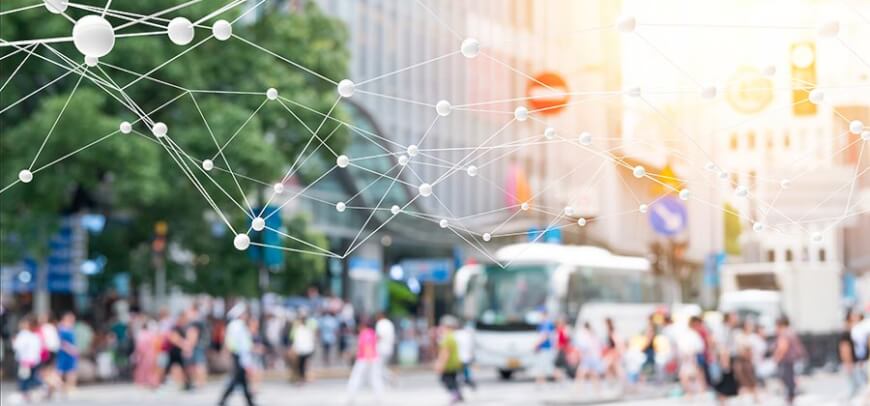 So, how could technology enable the creation of smart living environments for people living with permanent health issues or any other special needs? Here are some examples.
Smart cities helping people with disabilities
According to the United Nations by 2050, 70% of the global population will live in cities, of which at least 15% will be people with disabilities. The Smart Cities for All initiative created by Microsoft, in its toolkit for building accessible and inclusive smart cities, said that at the same time, the proportion of persons with disabilities and older persons living in cities is rising faster than the rest of the population. Globally, between 2000 and 2015, the number of people aged 60 years or over increased by 68% in urban areas, compared to just a 25% increase in rural areas. Moreover, 360 million people worldwide have moderate to profound hearing loss, 285 million people are visually impaired (39 million of whom are blind) and 75 million people need a wheelchair (of which, only 5-15% actually have access to one).
Inclusive, accessible, sustainable and viable cities are already in dire need – and that will continue to be so in the future. What does an ideal smart habitat look? It is a place that incorporates technology to make city life more accessible and efficient, without feeling like technology is present. Imagine shopping malls and retail stores, schools, corporate offices, medical buildings and more being all fully accessible through mobile applications, voice commands, and mandatory automatic doors.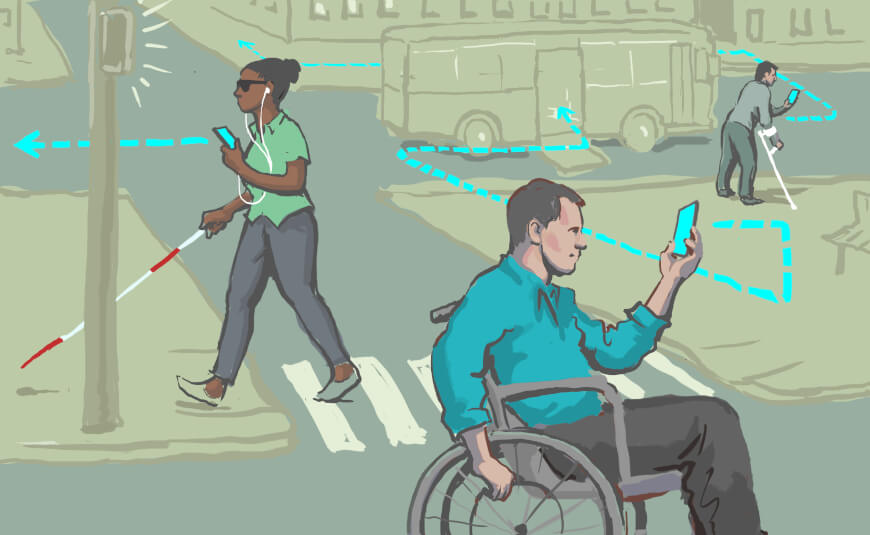 Walking to the bright side
Tokyo, Reykjavík, Singapore, Amsterdam, Los Angeles, Dubai or Hamburg all initiated technology-powered smart city solutions among others to make traffic more accessible to all. An excellent example is Toronto, that is slated to be the first smart city in Canada thanks to Google's parent company, Alphabet's Sidewalk Labs. The project's mission is to "blend people-centered urban design with cutting-edge technology to achieve new standards of sustainability, affordability, mobility, and economic opportunity." In an interview, Willa Ng, Associate Director responsible for Mobility and Streets at Sidewalk Labs said that they strive for solutions such as smart street lights, which would notice elderly people and halt the traffic as long as they crossed the street.
The Dutch application called Crosswalk was tested in the city of Tilburg in July 2017 and offers something similar. A sensor in the lights constantly scans the pavement on either side of the junction, and if it "sees" a person with the app waiting after pressing the button it adjusts the green-light time. The app comes pre-installed with one of the four-time settings, depending on the user's level of mobility, to minimize delays to other traffic. It basically allows anyone to "hack" the traffic lights. The Carnegie Mellon University's Robotics Institute started a similar experiment in Pittsburgh, moreover, Hongkong also introduced a technological solution to help its elderly cross the street.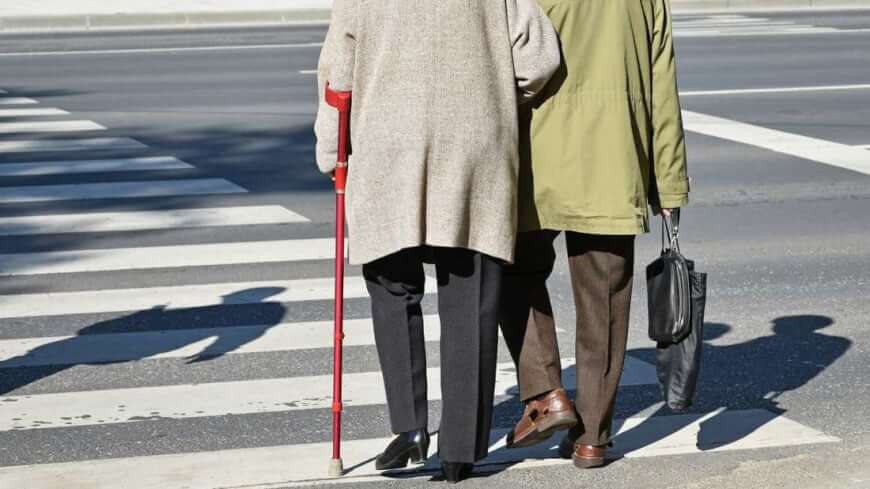 Making accessibility information available
Finding your way around the city isn't easy even when you can use all of your five senses and all of your limbs. Imagine how difficult it might be if you couldn't. Lately, start-ups and tech companies started to take note – and provide accessibility information. Google announced that it's adding wheelchair accessibility navigation to its Google Maps app so you can find a route that accommodates wheelchairs. Google Maps' accessible-transit map is available in six major metro areas: London, New York, Tokyo, Mexico City, Boston, and Sydney. In Seattle, the University of Washington's Taskar Center for Accessible Technology created AccessMap, a map-based app allowing pedestrians with limited mobility to plan accessible routes.
The German app, Wheelmap, wants to ease finding and rating wheelchair accessible places. People from all over the world can spot and add locations to the map, which has been available since 2010. It's an excellent tool for wheelchair users and people with mobility impairments to plan their day more effectively. Currently, more than 900,000 cafés, libraries, swimming pools, and many more public places are visible on the map.
In Melbourne, Australia, an eight-month pilot scheme was launched in October 2017 to help visually impaired people navigate public space. The project at Southern Cross station rail terminal uses Bluetooth and free GPS smartphone app BlindSquare to create a beacon navigation system. Users receive audio cues via their smartphones, providing directions or real-time information about issues such as escalator outages. Outside, the app offers real-time directional information; inside, where GPS is unreliable, 20 wireless Bluetooth beacons ensure users still receive information.
Autism-friendly accommodations
Digital technologies could not only make public locations more accessible to people living with disabilities or permanent conditions, but also private spaces to live long and prosper. For example, people with autism can be hypersensitive to sound, light, and movement, and become overwhelmed by noisy, cluttered or crowded spaces. That's what Sweetwater Spectrum, a $6.8m supported-housing project in Sonoma, California, aims to address.
The site, which opened its doors in 2013, includes four 4-bed homes for 16 young adults, a community center, therapy pools and an urban farm – all designed by Leddy Maytum Stacy Architects according to autism-specific principles recommended by Arizona State University to promote a sense of calm.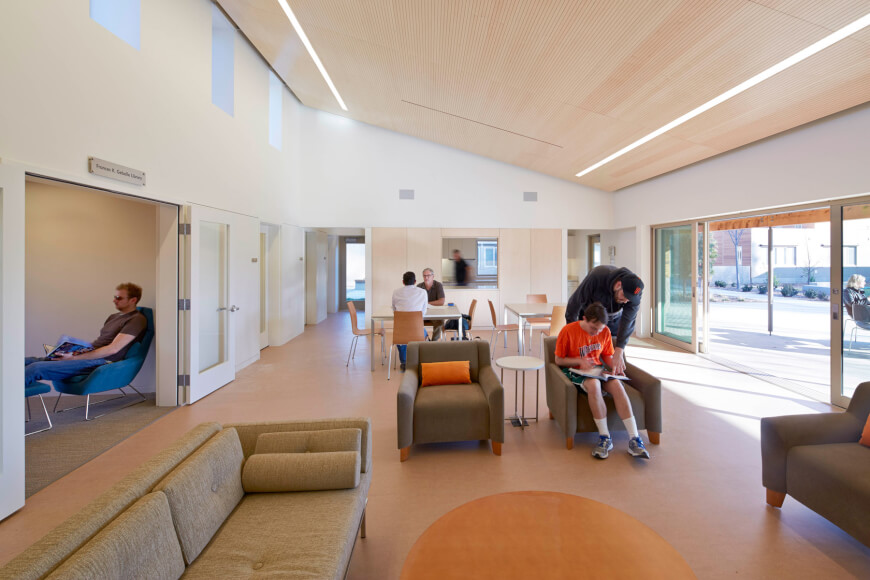 Dementia Villages
In June 2018, it was widely reported that Frances started to work on its first "Alzheimer's village" where inhabitants suffering from the most frequent cause of dementia will be given free rein without medication in a purpose-built medieval-style citadel designed to increase their freedom and reduce anxiety. Residents of the village in Dax, southwestern France, will be able to shop in a small supermarket, go to the hairdressers, local brasserie, library, gym, and even a little farm. The inhabitants are confined to the village for their own safety but are allowed to move around freely inside and are watched over by plain-clothed medical staff.
The idea originates from the Netherlands, where a similar care center operates in the village of Weesp, Netherlands. The Hogeweyk – where weyk or wijk means a group of houses, comparable to a village – is a specially designed small residential area with 23 houses for 152 dementia-suffering seniors. The elderly all need nursing home facilities and live in houses differentiated by lifestyle, such as Goois (upper class), homey, Christian, artisan, Indonesian or cultural. The residents manage their own households together with a permanent team of staff members.
These facilities allow much more freedom to residents than traditional nursing homes, and they could decrease the phenomenon of dementia patients roaming around aimlessly on the streets or losing their way home – but they could still walk and live a less narrowed life.
Crosswalk, Wheelmap or design tricks making spaces autism-friendly don't solve every problem around the issue, but they represent a new approach towards people with special needs. The attitude of paying attention. It starts with small things such as halting traffic lights for as long as necessary, but after a while, these little tools will take on a global measure.