The Top Sleep Sensors For Expert Level Tracking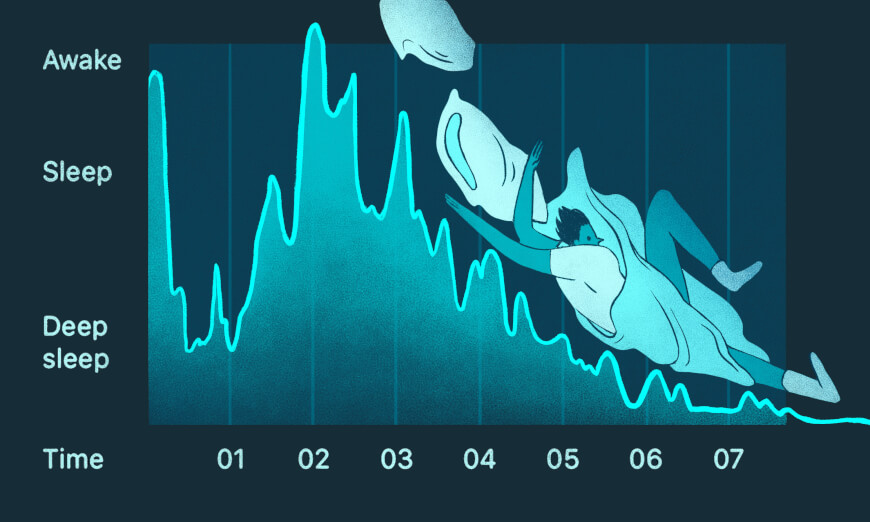 Sleep sensors are accurate tools on the digital health technology market to offer insights into our snooze, and reliable companions to improve bedtime. If you want to go beyond sleep apps, we collected the top sleep sensors out there to make your choice easier.
Sleep like a boss
The amount of sleep was often a great concern for world leaders. Margaret Thatcher said that she only needed four hours of sleep at night. When Napoleon Bonaparte was asked how many hours of sleep people need, he is said to have replied: "Six for a man, seven for a woman, eight for a fool."
However, research shows enough sleep is vital to brainpower, health, beauty or overall well-being. Even an hour of extra sleep can help improve learning capacity and memory power. Moreover, experts believe that only about one percent of people are able to function on as little as four hours of sleep for an extended period of time. Anyhow, in spite of the common belief that a fixed amount of bedtime – usually eight hours – is the key to a good snooze, every single one of us should figure out their own sleeping needs ranging from Thatcher and the bankers of the City until Sleeping Beauty.
That's where sleep trackers – sleep sensors and sleep apps come in. First, start with the latter and if you still have trouble with shuteye after weeks of using a sleep application, consider purchasing a sensor. With our list about the top sleep sensors below, we wanted to help you find the one that fits you the most.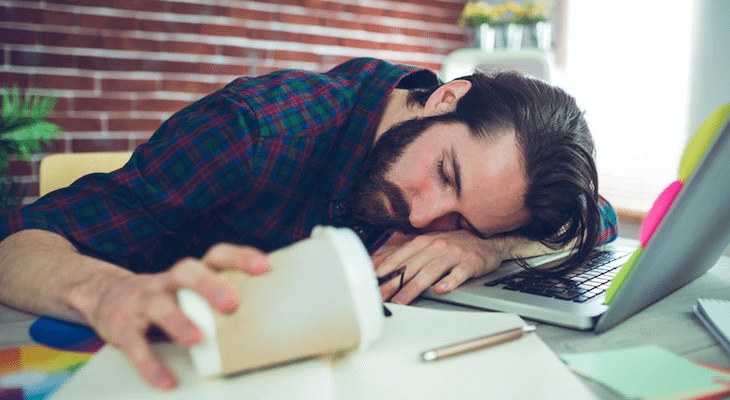 From non-contact tools through sleep sensors under the mattress until armbands
Companies are competing head-to-head to figure out the most viable and most comfortable technology for sleep tracking. The prime issue is how to measure sleep? Which body part allows for monitoring best? Or is it better to place the instrument in the environment of the sleeper? Would the user be better off not having any contact with the sensor?
Some are placing their bets on sensors under the mattress, as the user does not have to wear anything during the night, the measurements are accurate – even when more than one person is in bed – and able to monitor much more than sleep. Others believe in armbands which could be useful during the day, too, by measuring all kinds of activities. Finally, on the other end of the spectrum are non-contact sleep sensor manufacturers, who are using their devices not only to give sleep measurements but sense temperature, humidity, and light conditions in the room and suggest adjustments for a better bedtime.
How to choose, you ask? Well, it all goes down to your own needs. Would you like to have an all-in-one gadget to measure your sleep, but also your activities throughout the day? Are you more interested in a single, accurate tool which you don't have to wear in bed as you don't like to sleep with any device on? Let's go over our categories to find you the most appropriate sleep sensor.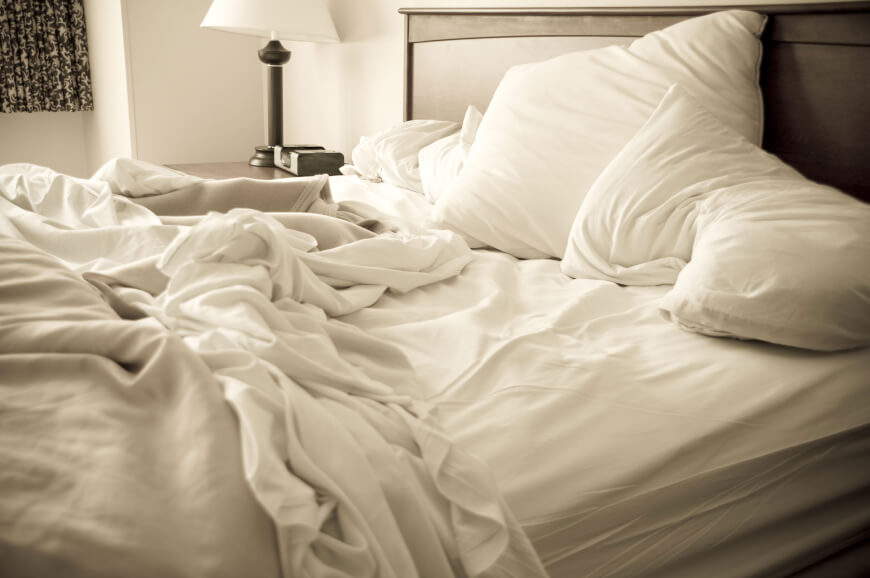 Non-contact devices
The San Diego-based company, ResMed, provides medical equipment for treating, diagnosing, and managing sleep-disordered breathing and other respiratory disorders. One of its flagship products is its non-contact sleep system called S+.
It combines a bedside sleep monitor, smartphone app and web-based app to help you track and better understand your sleeping patterns, based on which it creates personalized feedback and suggestions to help improve your sleep. It does the latter by analyzing light, noise and temperature levels in your bedroom. Moreover, by offering simple text and voice tools for recording tomorrow's to-do list, S+ helps you go to sleep with a calm, uncluttered mind.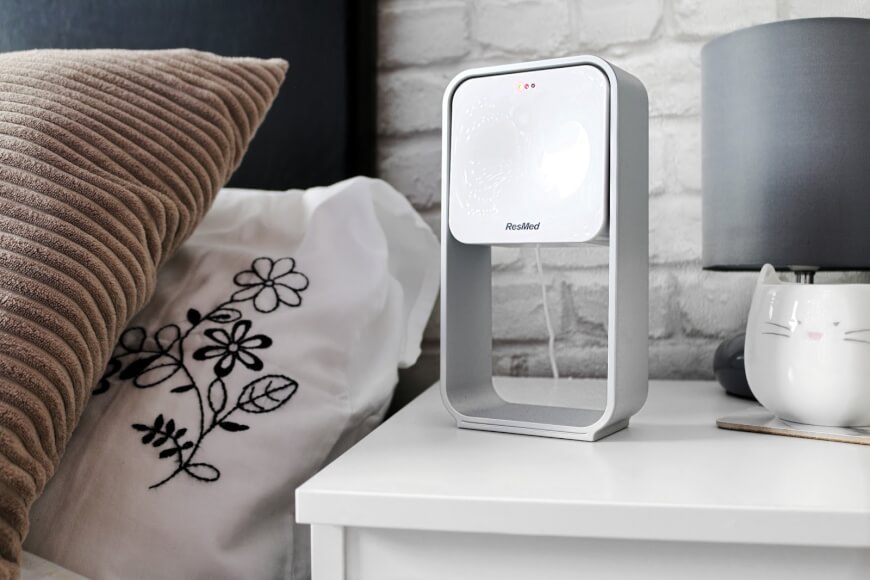 The SleepScore Max actually comes from a company called SleepScore Labs, a collaboration between ResMed and Dr. Oz, and is powered by ResMed's technology. It's a contactless sensor that sits on your bedside table using bio-motion sensors to measure respiration and body movement. This way, it tracks sleep from afar, and also reads factors like room light and temperature – the environmental variables that make up what's often referred to as "sleep hygiene".
At the same time, the companion app for both Android and iOS allows the user to view quality scores, personalized insights, and actionable advice. Moreover, in case of any health problems, SleepScore Max can provide a sleep report to present to the doctor.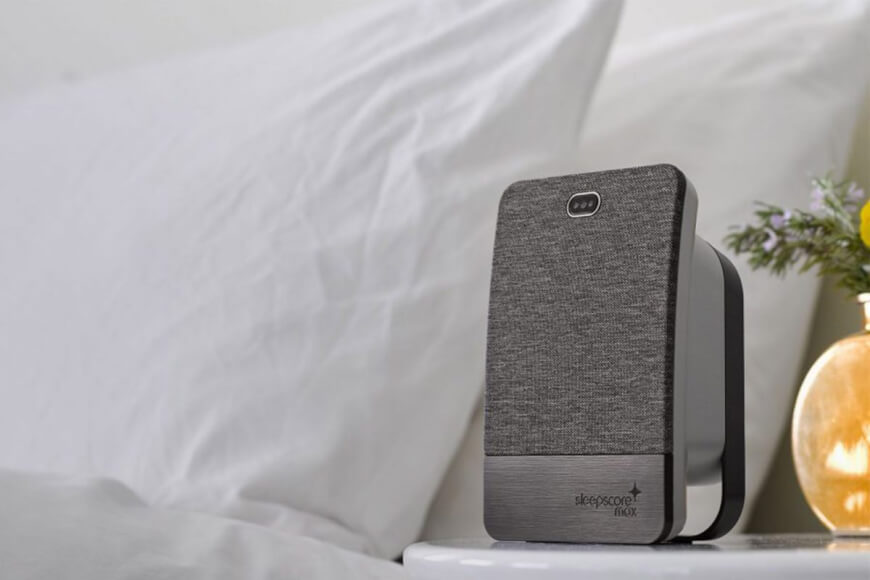 Sensors under the mattress
The Medical Futurist already tested the sleep sensor thoroughly and gave it a B+ since it worked smoothly, Dr. Meskó's only criticism was that the smart alarm was not as accurate as in case of his favorite method, the combination of the Sleep As Android app and an accompanying sleep tracker.
However, if you are searching for an easy way to track your health and sleep, Live by Earlysense could be your ideal choice. You put it under the mattress, and it starts monitoring sleep quality, time spent awake, in light and deep sleep, in REM phase, as well as movements, stress level, heart rate, and breathing rate. It can calculate the percentages of the various sleep phases – also the time when you're out of bed. Moreover, the app helps you check your progress over time through constant comparisons. If you are concerned about a loved one's bedtime, you can also have remote access to the person's Earlysense data and let it send you notifications if necessary.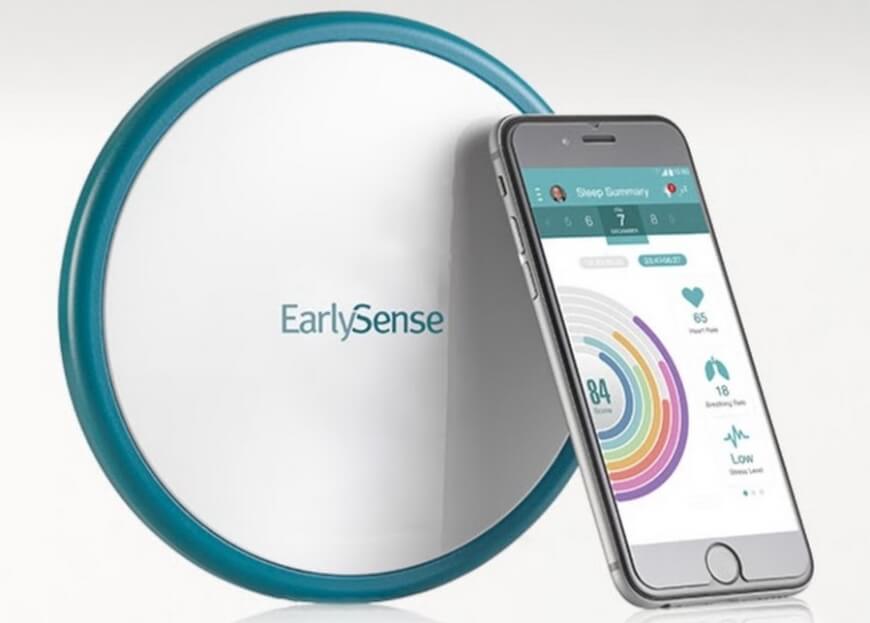 Another excellent sleep sensor under the mattress, which measures bedtime, awakenings and bed exits, sleep time, sleep latency (the time it takes to fall asleep), resting heart rate, sleep quality and breathing movements. It can give you an overview of your snoring and offers a smart alarm feature to get up well-rested in the morning.
In May 2017, the tech giant, Apple, decided to buy the four-year-old tracker manufacturing company. The marriage of Apple and Beddit does not come out of the blue – it is making a long relationship official instead, as Beddit was already iPhone compatible and synced with the Health app. Nevertheless, by now the sleep sensor is only compatible with iOS.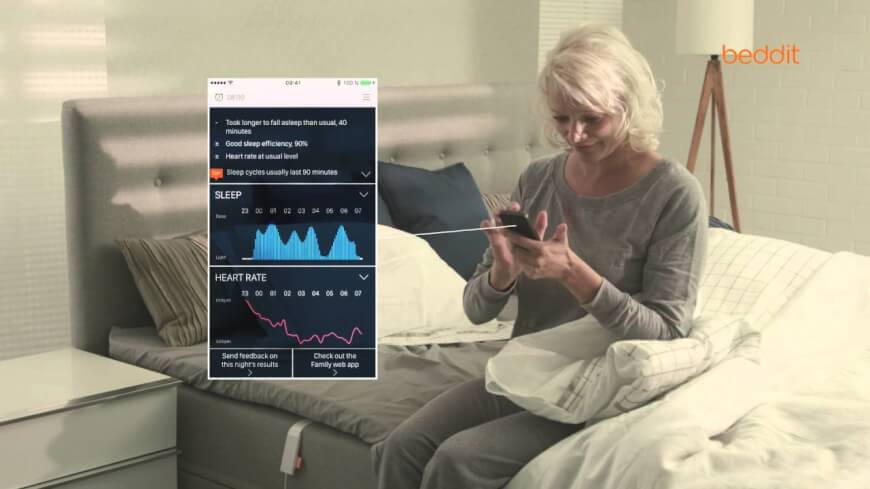 The New York-based company is built around the promise to bring the proverbial optimal eight hours of sleep to everyone. Their flagship product, the award-winning Eight Smart Mattress is currently used by over 20,000 people to understand their snooze and maximize recovery. It measures time asleep, wake up time, sleep breaks, light and deep sleep and heart rate. Did you ever believe that a mattress will measure your heart rate?
Moreover, it provides feedback on optimal conditions for a perfect night's sleep and communicates this data with other smart electronic devices to regulate bed temperature, lighting, door locks, and more, in real time.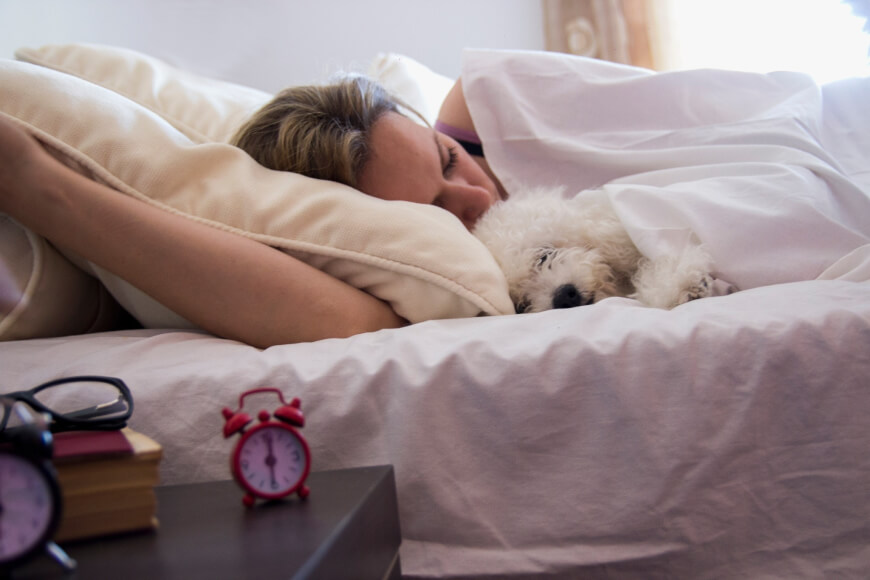 The Finnish company is a world leader in developing non-contact solutions in the medical field. The first scientific publication of their sensors dates back to 1993, and since then there have been over 100 research publications on Emfit's technology.
Its sleep measurement solutions rely on ballistocardiography, a technique for sensing the sudden ejection of blood into the great vessels with each heartbeat and breathing movement analysis. You can put the sleep sensors under the mattress, where they provide whole night heart-rate-variability for recovery and readiness analysis. A clear advantage of Emfit is that when you go to sleep it automatically starts measuring and in the morning after you leave the bed, the data is available for deep insight from your smartphone, tablet or computer.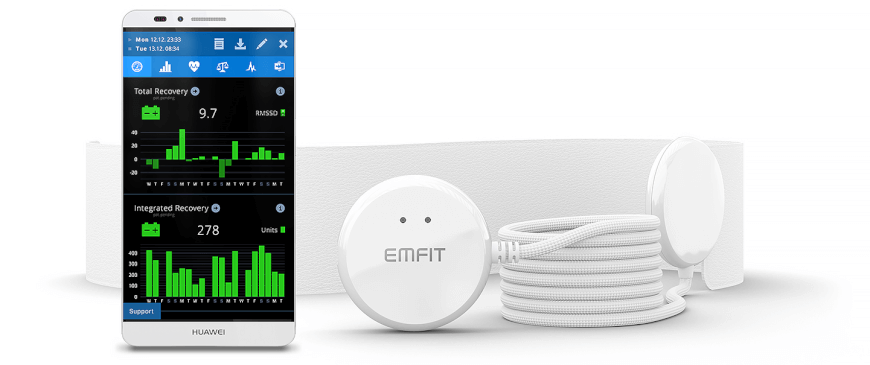 5) Withings and Nokia Sleep
The French company established in 2009 has definitely a turbulent two years behind it. In 2016, The Finnish tech giant, Nokia acquired Withings, however, after two years, Eric Carreel, its Co-founder and President, repurchased it. Why is it important from a sleep sensor point of view? At CES 2018, Nokia introduced its latest sleep monitor under the mattress, Nokia Sleep able to turn off the lights and lower the temperature in the room for you to fall asleep easier. It is also supposed to perform all the tasks of a sound sleep monitor: tracks sleep patterns, sleep duration or the quality of your bedtime.
Now, it's Withings Sleep again, offering sleep cycles analysis (deep, light and REM), heart rate tracking and snore detection with all the features of the former Nokia Sleep. Nevertheless, the company reassures everyone who bought Nokia Sleep that the devices are entirely compatible with Withings.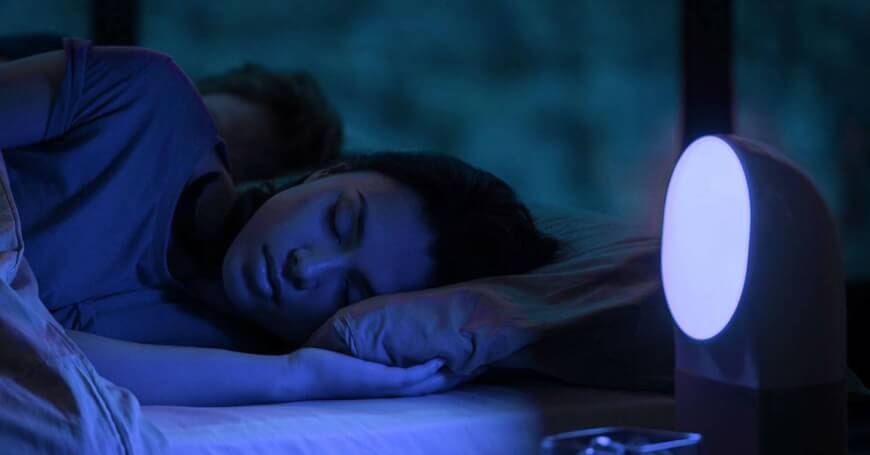 Armbands and fitness trackers
1) Fitbit Ionic
Of all the brands of fitness trackers on the market, Fitbit is the best-known, and for a good reason. Fitbit Surge helped Dr. Meskó change his lifestyle after he suffered muscle injury, while the Fitbit Blaze had all the potential to become the one wearable to combine activity and sleep tracking, heart rate monitoring and stress release function, only the smart alarm is missing. Now, Dr. Meskó is using Fitbit Ionic.
After the company purchased Pebble in December 2016, The Medical Futurist expected to see a combination of Pebble's excellent sleep tracking capabilities with Fitbit's features. That's the Ionic. It unifies all the experience and knowledge of Pebble and Fitbit, and as a consequence, its sleep tracking function is better than ever. It tracks duration and consistency; while it also shows your time in light, deep and REM sleep to help you better understand your sleep quality. Coupled with the Sleep As Android app, it can also provide the best smart sleep alarm on the market.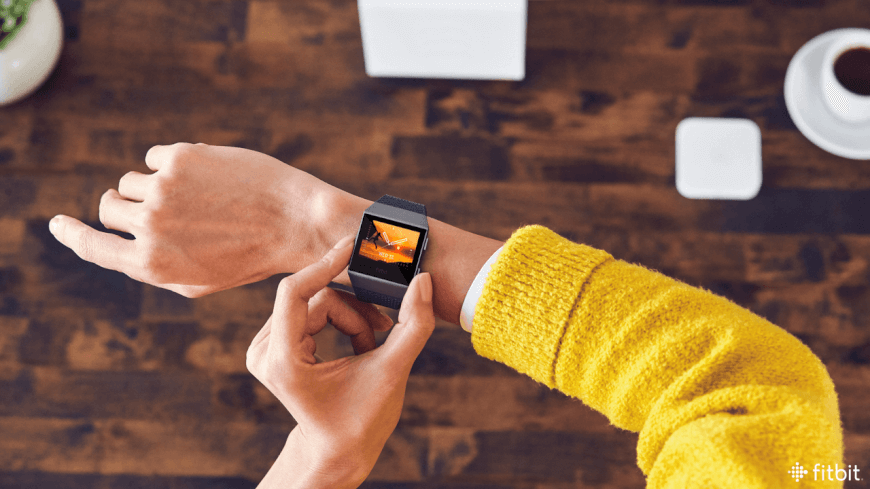 The Medical Futurist recently reviewed the Viatom O2 Sleep Monitor, and we found it quite useful for measuring heart rate and blood oxygen levels. It is especially helpful for people with sleep apnea and snoring; as it buzzes gently if their blood oxygen level is too low during the night, and if they should switch their sleeping positions.
The sensor is a ring-like soft, comfortable and small device connecting to a smartwatch-like device. Setting it up was not super easy, but its clear advantage is that the O2 is able to assess blood oxygen saturation levels which is really useful when diagnosing sleep apnea. Its biggest disadvantage is that it has no smart alarm.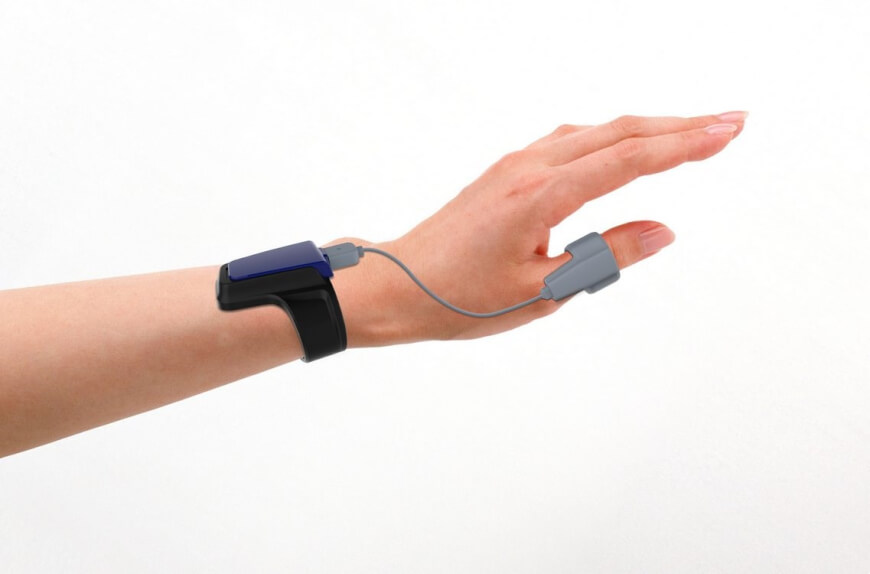 The company's smartwatches, fitness trackers, apps, and accessories state their mission unambiguously. They aim to combine elegance, intelligence, and wellness – and they succeeded with every one of their pieces.
Moreover, Misfit Shine can also hold its ground as a sleep tracker. It measures the total duration of sleep, as well as light and deep sleep combined with a smart alarm feature. Another useful trait of the Misfit Shine is that you don't need to set it to a sleep mode – it detects that automatically. However, as with all their other pieces, the best part is how sleek and pretty the Misfit Shine is – so if you want to look sophisticated even when going to bed, go for that!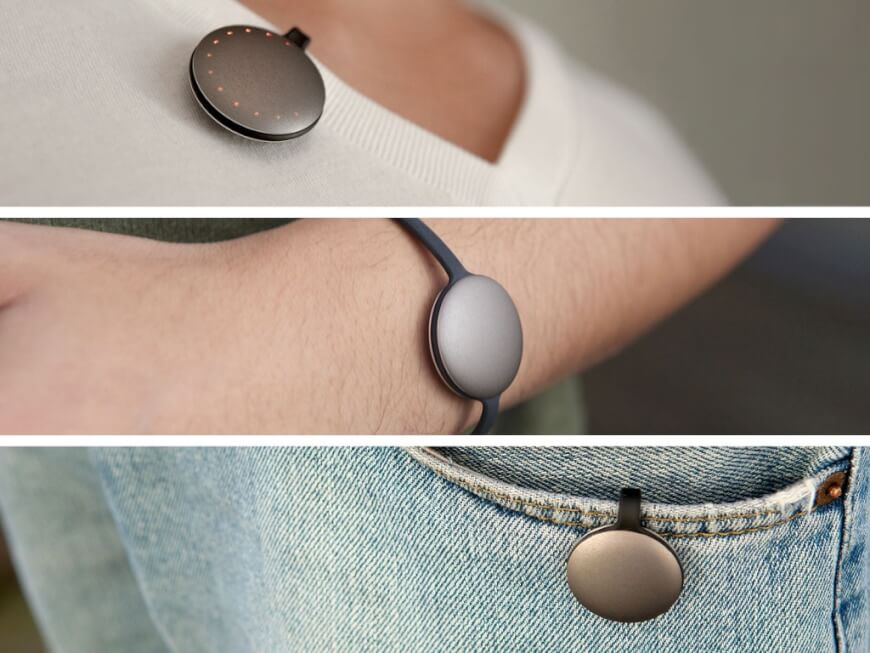 These are all great devices, and The Medical Futurist's ultimate advice is to find one that fits your needs the most while adapting seamlessly and invisibly to your daily and nightly routine. If the accompanying app is not user-friendly enough, switch to Sleep As Android as it still has the most accurate algorithm and the largest community – the app was downloaded by more than 14 million users since its launch back in 2010. These are the traits which can bring you the golden age of sleep tracking.