Where Does Blood Testing Stand Today?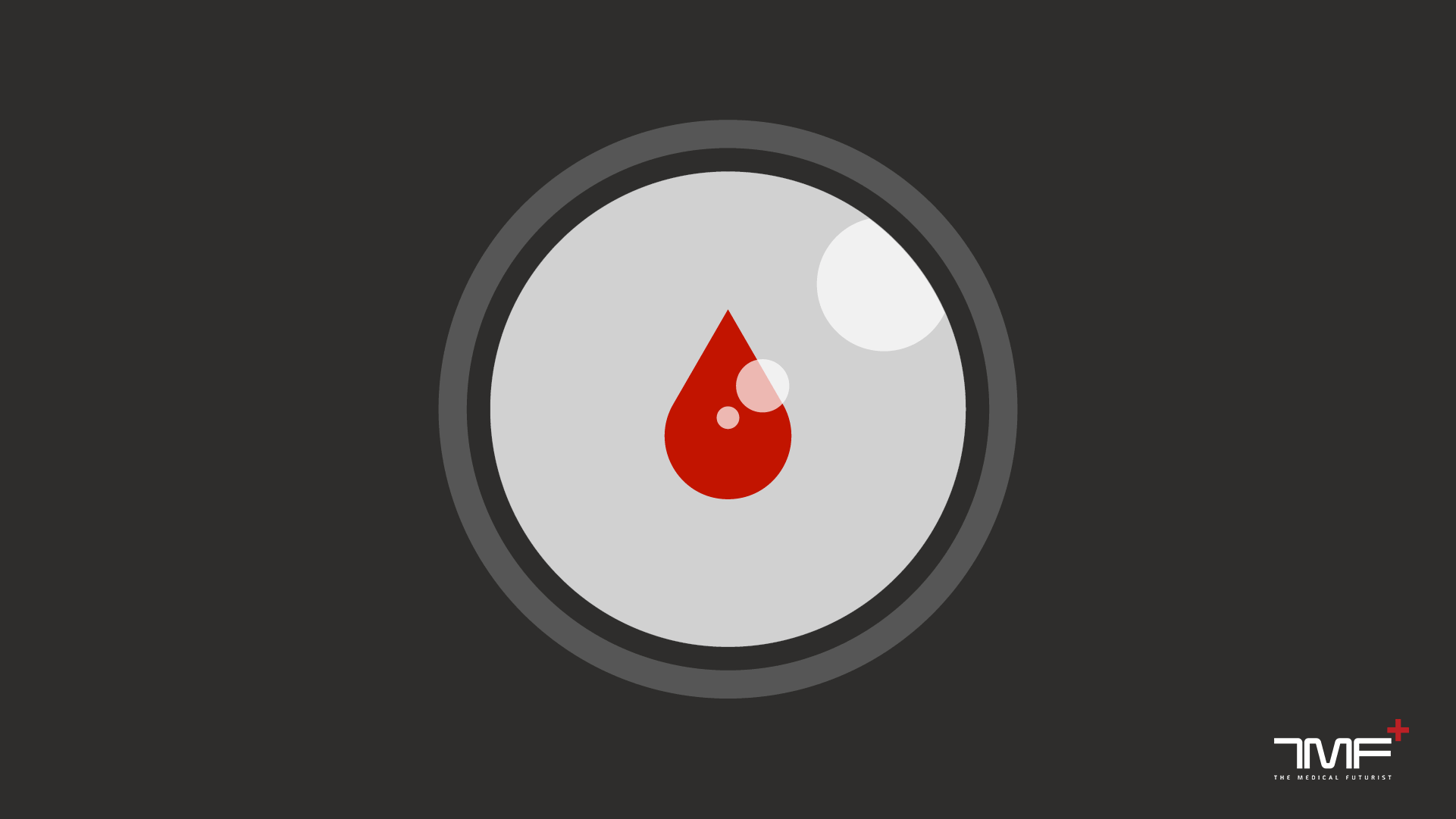 The dream about a drop of blood signaling a wide range of diagnostic results was shattered with Elizabeth Holmes and the Theranos scam. The machination of the company has set back the innovation of blood testing and investment into the field for years. However, there's always hope. The Medical Futurist looked around where blood testing stands today and what's the future it is heading towards.
Dreaming about a home laboratory
Stephen just came home from walking his dog, Barney, an always smiling labrador. The 40-something took off his smart shoes, sat back on the yellow couch that he and her partner, Sara, were fighting about at IKEA (of course, she won the argument) and started reading the report that the sensors in the sole sent him about the walk. The flashy document appeared in a see-through virtual panel above the mahogany coffee table. Suddenly, another notification arrived with flashy red dots. Stephen seemed to be annoyed by the message that said he should have the regular blood test soon.
However, after contemplating about his experiences as a child with standing in line for a lab test in a crowded hospital, nurses drawing many ampoules of blood and him waiting several days for the results, he smiled and thought to himself – he should be glad things have changed. Afterward, Stephen took out his home lab testing kit, which only required one drop of blood and tested everything from his white blood cell count to his glucose level. The results were taken to the cloud, analyzed, and within a couple of minutes – his see-through virtual panel showed every insight about his blood. Suddenly, his phone started ringing, and he thought that it must be his doctor about one of the results out of the normal range – and his throat began to be tight with fear.
He picked up the phone, but something was still ringing. Stephen noticed then that it was actually a smart sleep alarm and only a dream. He got disappointed as he had to go to the hospital for some laboratory tests that day.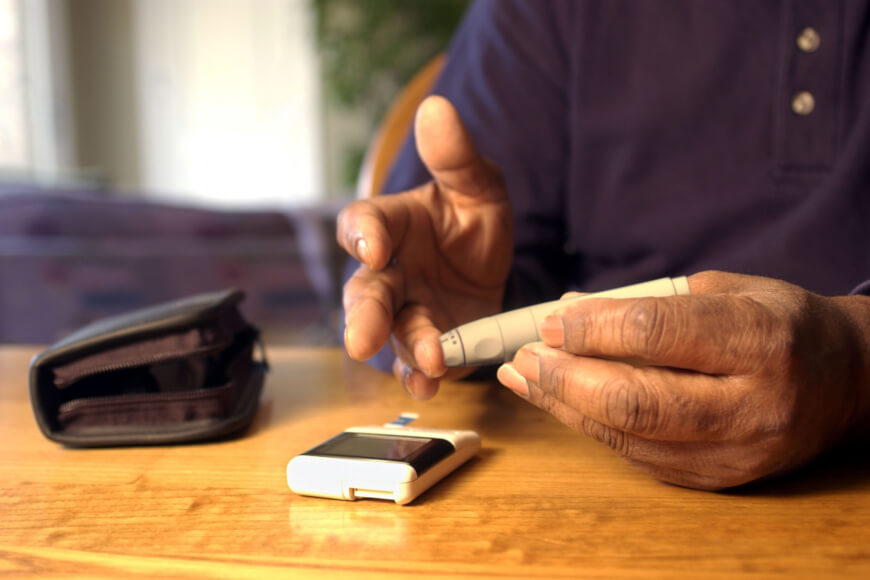 What's so devastating about the Theranos scam?
The dream about home laboratories and the revolution of blood testing within reach was not shattered by a smart sleep alarm, rather an ill-famed enterprise, Theranos.
In 2014, the company made headlines by raising more than 700 million dollars of capital – today its online space only signifies the start of the insolvency proceeding. Three years ago, Theranos was evaluated at 9 billion dollars and its founder and CEO, Elizabeth Holmes, was on the cover of The New York Times Style Magazine, Forbes, Fortune, or Inc., and made to the lists of top executives. Today, the press mainly reports about her pathological lying tendencies and how the FDA pulled the plug on Theranos. The Security and Exchange Commission (SEC) charged Holmes with "massive fraud", she was fined $500,000, lost voting control of Theranos and was banned from being an officer or director of any public company for 10 years.
However, the marks of Theranos are still palpable in the industry – and that's the most devastating about the shenanigans of the company. Investors are more cautious when it comes to supporting start-ups with ideas for bringing forward the $51 billion market dominated by a few large companies and aiming to disrupt the blood testing procedure. Any enterprise that says it can do a blood test for less than $50 – Theranos promised $2.90 – or will be able to carry out dozens of tests on a tiny sample – Holmes said they will perform hundreds of tests on one drop of blood – will become instantly suspicious, has to explain how it is different from the ill-famed company and has to deliver rock-solid evidence, although the latter is actually a great consequence as human lives are at stake here.
In spite of the hindering factors, numerous companies are working towards the dream of testing blood at home, having the results within a minimum of time or performing dozens of tests on such a small amount of the red fluid as possible.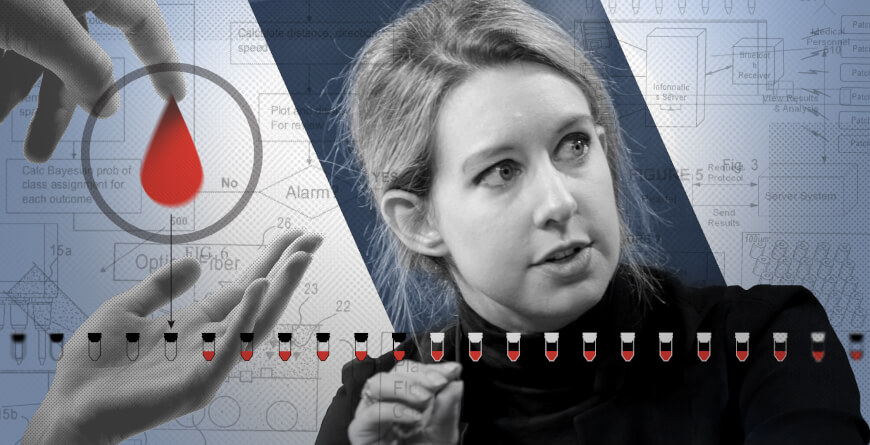 Silicon Valley companies breaking out of the shadow of Theranos
Luckily, the Theranos scam did not wholly destroy the entrepreneurial spirit of the blood testing market. However, the majority of the companies have to define themselves against Theranos – how they are different from this disastrous undertaking.
A San Diego based company, Genalyte can run up to 128 different tests on a single finger prick of blood in under 15 minutes. As the decade-old company's profile is too similar to Theranos, the management tries to differentiate it by emphasizing the clinical trials it is conducting — two have been completed so far — and openly sharing information about how its technology works.
Another Silicon Valley startup, Athelas, developed a portable diagnostic device leveraging deep learning and machine vision to rapidly measure white blood cell count and to tell the medical professional whether it can identify leukemia, infections, inflammations and other diseases. In an article, the company's founder Tanay Tandon said that contrary to Theranos, Athelas has a data-oriented approach and it's working with regulatory agencies, including to design its trials.
The Boston and Neuchatel, Switzerland-based company, 1Drop Diagnostics, has a diagnostic panel housed on a biochip that is able to deliver a test result within 15 minutes from a single drop of blood. As MobiHealthNews found, others like Seventh Sense Biosystems, Everlywell and myLabBox are also looking to reinvent home blood draws and testing.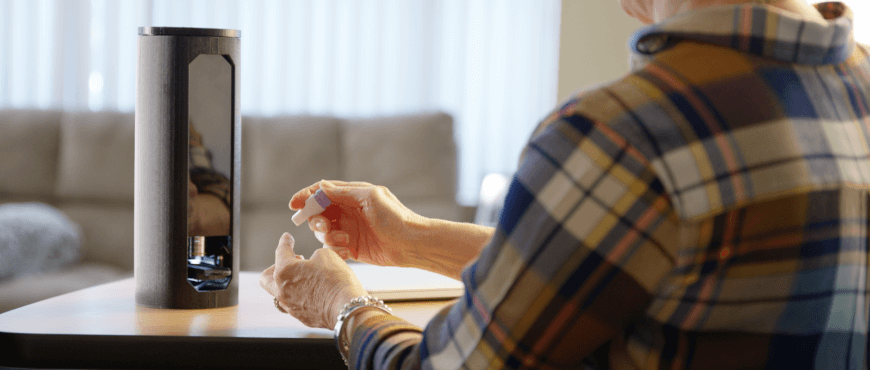 Innovative blood testing goes global
The Finnish company, Nightingale – after the founder of nursing, Florence Nightingale – aims to solve the burden of chronic disease through predictive health and early diagnosis – based on its blood test. The company provides over 220 biomarkers from one single blood sample – and with the help of amino acids, for example, they are able to predict the prevalence of type 2 diabetes 10 years before the condition shows. Utterly different from Theranos, Nightingale is keen on making their research public: they've been published in over 150 publications.
Singapore-based Lucence Diagnostics uses blood sampling for late-stage lung cancer. Compared to the standard tissue biopsy, the blood sample test is less invasive, less painful, and yields results within a day instead of ten. Moreover, these tests could help the doctor choose the appropriate medication for patients. Since its establishment in 2016, Lucence Diagnostics has also been able to apply this testing approach to late-stage colon and pancreatic cancer, but they screen for nasopharyngeal and breast cancer too.
An Israeli company, PixCell Medical Technologies, developed a portable diagnostic device, more specifically a hematology analyzer, which performs a complete blood count (CBC) wherever the patient is. From one finger prick, they analyze 20 standard CBC parameters within 5 minutes, including red blood cell count, hemoglobin and platelet parameters.
Wife and husband team Sarita and Anand Kumble set up the New Zealand-based biomedical company, Pictor in 2006 after returning to New Zealand from the US and India. They aimed to create an affordable testing kit for infectious diseases in emerging countries. The blood testing kit's modular design took more than three years to perfect and allows up to eight simultaneous tests, with just one drop of blood on a microscopic slide.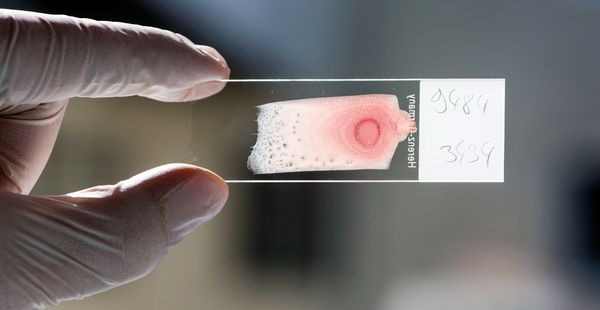 Research promises more to come
Scientists at Columbia University designed a platform called BacCapSeq, a new form of identifying bacteria that could help patients avoid sepsis. The first-of-its-kind test can simultaneously screen for all known human pathogenic bacteria – while identifying the genes that give rise to antibiotic resistance. The researchers say the method has the potential to significantly accelerate the diagnosis of lethal bacterial infections, ultimately helping to save thousands of lives annually. Currently, the team is working on another platform – that could do the same for fungal infections.
However, diagnostics based on blood tests are not only useful for prevention. Another ground-breaking research could spare unnecessary chemotherapy – and its side effects – for cancer patients. A new blood test that's in clinical trials at more than 40 hospitals in Australia and New Zealand could determine whether cancer patients after surgery need chemotherapy or not. Results from the same test could also help to scale the dose for the patients who do need chemotherapy, depending on their risk of cancer returning.
Moreover, blood samples could help the police, too. Manfred Kayser at Erasmus University Medical Centre in the Netherlands is currently developing new DNA tests that might enable a person's age, physical appearance, and geographic origin, to be predicted from a blood sample, which could help police identify criminal suspects or badly decomposed bodies.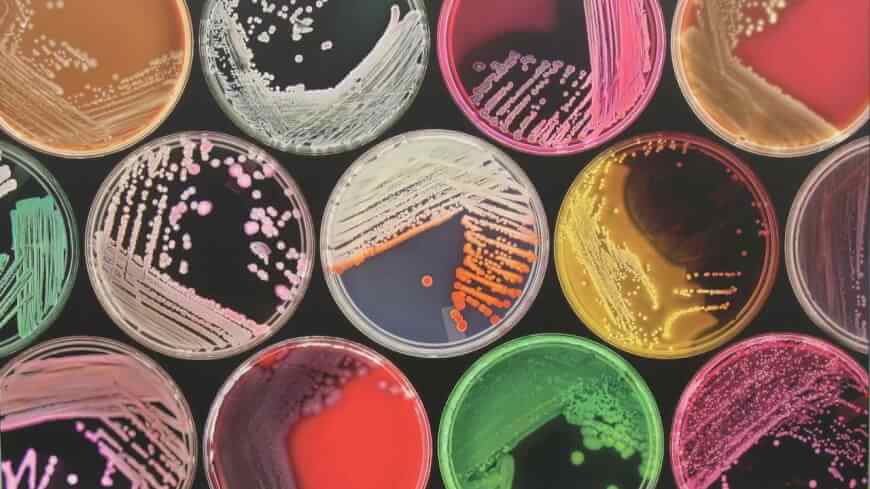 What about the future?
Bill Gates, co-founder of Microsoft believes that the future of healthcare is about noninvasive blood tests. "More accurate, less expensive, and earlier diagnosis of issues will revolutionize how we treat people and prevent disease while reducing costs," explained Gates.
I agree with this prediction, moreover, I add that point-of-care, as well as home lab testing, will be the most significant advancement in the field – completely changing the methods used in primary care and diagnostics. Coupled with portable mobile technology, it could enable doctors in rural or developing regions to give an accurate diagnosis without the need to travel or wait for the results for days. Thus, while Theranos caused a setback in the development path of blood testing, it at least showed that the field is in dire need of innovation and that the revolution of blood testing will not be a quick process. Somewhere in the next decades, due to the hard work of scientists and biotech companies, we might have the home laboratory of our dreams.